Financial Wellness
Texas Financial Wellness is here to help you improve your financial health and security. Through one-on-one counseling and workshops, Texas Financial Wellness can give you the tools and resources you need to make healthy financial decisions during your academic career and beyond graduation.
Financial Aid Questions?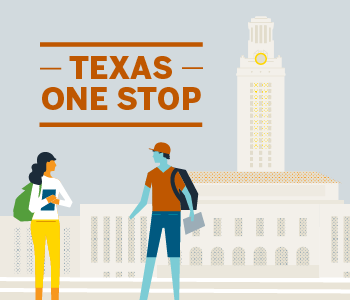 Visit the Texas One Stop for information about costs, scholarships, and financial aid. We're here to answer your questions and help guide you through the financial aid process.
Learn more ›